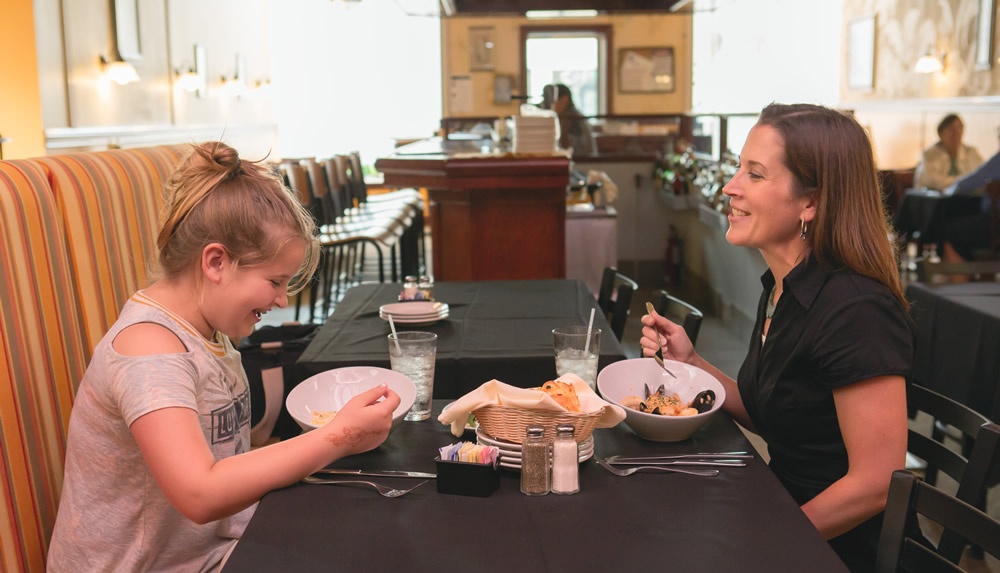 True to our nature Rushford Peterson Valley will do our best to satisfy your craving. Down-home hearty or light breakfasts, traditional comfort food favorites, ethnic delights, renowned pizza, pie and ice cream, or relax over a warm cup of latte and pastry as you begin another day's adventure.
Spring through fall garden fresh edibles and handcrafts are available on Wednesday's at Rushford Peterson Valley Farmers Market. From the field to the table locally grown organic vegetables and fruit may be purchased by shareholders at Featherstone Farm.
Church and social group dinners and bake sales provide seasonal home-cooked goodness. In the evening, slow down and chill out like a local at a community bar or lounge. The diversity of dining choices ensures the perfect solution for every appetite.
---