Horses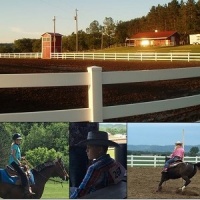 Street
Ukkestad Arena Address – 30153 Sherwood Street
Description
Since 1969, the Root River Saddle Club continues to promote family fun and interest in all equine activities. From horse showing to trail riding, clinics to days at the movies, we get together to enjoy horses. Check out our Facebook page if you're interested in joining us.
Street
302 Industrial Drive
Description
Established in 1981, Valley Veterinary Clinic is an animal hospital facility in Rushford. Visit Tom Taggart DVM and his staff for all your large and small animal care needs. Animal care supplies also available.