Horses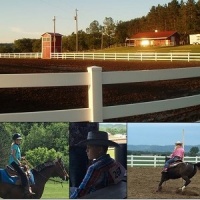 Address:
Ukkestad Arena Address – 30153 Sherwood Street
Description:
Since 1969, the Root River Saddle Club continues to promote family fun and interest in all equine activities. From horse showing to trail riding, clinics to days at the movies, we get together to enjoy horses. Check out our Facebook page if you're interested in joining us.
Address:
305 S. Elm Street
Description:
Custom made or tailored clothing, specializing in rodeo wear.