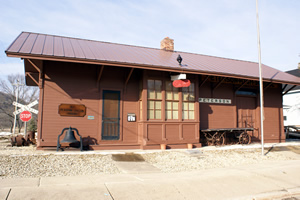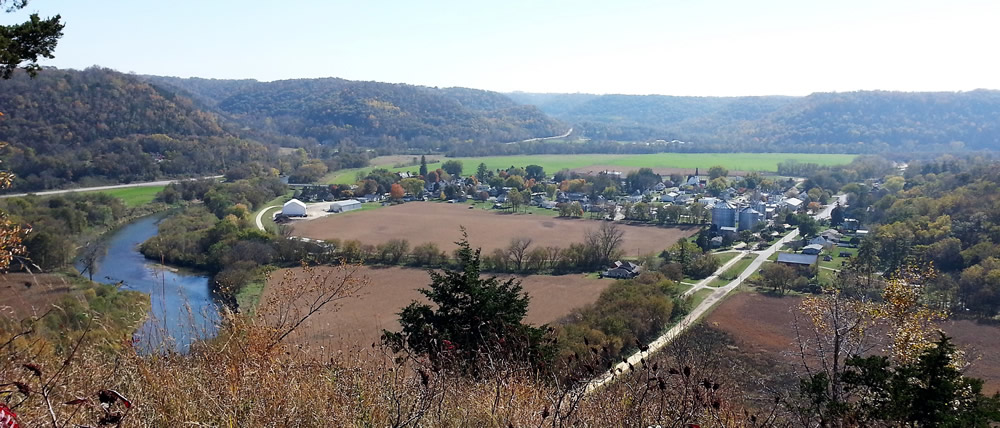 The Rushford Peterson Valley is a beautiful place to visit year round and is surrounded by impressive bluffs, hardwood forests and prairie, wildlife, and several watersheds and waterways that feed into the Root River.
There is something here for everyone to enjoy including biking, hiking, fishing, hunting, canoeing, kayaking, tubing, scenic drives, recreational opportunities, history, shopping, delicious dining options, and many lodging options.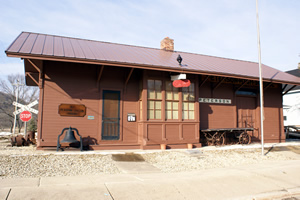 Peterson Visitor Center & Museum
Nearly 100 years after Peterson Station opened to serve Southern Minnesota Railroad customers, it welcomed the public again in 1974 – this time as a museum and Visitors Center. Stop by for present-day area information and events or to explore the area's past through historical memorabilia, photographs, artifacts, and genealogical resources.
Rushford Visitor Center & Musuem
The Rushford Historic Depot houses a museum and Visitors Center. Through the east entrance, you'll find the Rushford Area Historical Society's museum and offices, as well as the office of the Rushford Peterson Valley Chamber of Commerce. The Depot's west entrance is open nearly every day during daylight hours and offers a place to rest, fill a water bottle, use the restroom facilities, and gather information about the area–from several visitors guides, maps, and brochures of restaurants, lodging accommodations, attractions and more. The museum displays photographs and artifacts representing the Rushford area's history, as well as landmark buildings surrounding the Depot. Investigate and learn about Rushford's roots!