Pie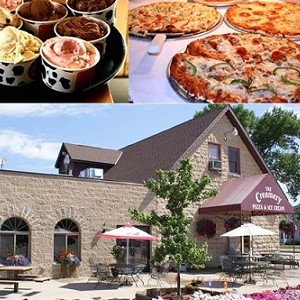 Address:
407 S. Mill Street
Description:
The Creamery offers a casual dining atmosphere with a variety of food options, including hand-tossed pizza, ice cream and a variety of sandwiches, soups and salads. Conveniently located off the Root River Bike Trail with seasonal, outdoor patio seating available. Fresh waffle cones and dishes made daily…even chocolate-dipped for the daring! Banquet and private party space. Next door, bowling for more family fun.
Address:
122 W. Jessie Street
Description:
Good Food, Good Friends, Good Times! Check out Stumpy's for a full breakfast, lunch and dinner menu, including daily specials such as the Texas Burger, Tacos, Pizza Buffet, Fried Fish, Prime Rib, and Broaster Chicken. Stumpy's is a family style restaurant & bar. A banquet facility and services, and outside catering are available. Pat & Judy Christian, Owner
Description:
Located in beautiful Peterson, MN, right off of the Root River Trail, this diner features breakfast, daily lunch specials, homemade soups and pies.