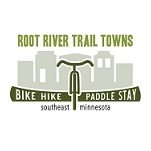 When:
June 18, 2021 – June 19, 2021
all-day
2021-06-18T00:00:00-05:00
2021-06-20T00:00:00-05:00
Where:
Root River Trail Towns
Southeast Minnesota
Contact:
Rushford Peterson Valley Chamber
507-864-3338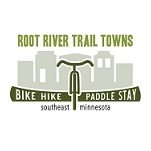 The Root River Trail Towns' annual 60-mile Garage Sale is ON for 2021.
Ten towns along the Root River Water Trail & Root River/Harmony-Preston Valley State Bike Trails are teaming up to put on a garage sale that is over 60 miles along! Each town will have a listing on Google maps of all of the homes and businesses that will be having garage and sidewalk sales.
Make sure to stop and try our unique restaurants or stores along your way!
Participating towns include: Harmony, Preston, Fountain, Chatfield, Lanesboro, Whalen, Peterson, Rushford, Rushford Village & Houston. Please respect health guidelines relevant at the time of the event!
If you're in the Rushford Peterson Valley area and would like to get on the list of those holding a garage sale, contact the Chamber at 507-864-3338.